Goal: Slay the dragon again by 1/3 and eliminate all sugary beverages.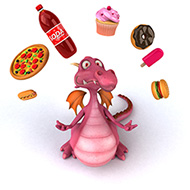 You now have the tools you need to really slay that sugar dragon.
Go at it with confidence!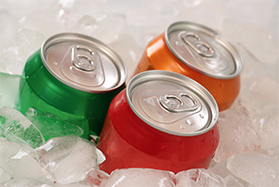 Action Step:
Make a cutback plan for week 4.
You by now, know the drill.  Take out your Sugar Tracker from week 3. Look over your Tracker and make a plan to reduce your total sugars by 1/3 each day. You will need to include in your plan this week - eliminate all sugary beverages (if you are still consuming any).  I know this could be very challenging for you, however sugary drinks are the single largest source of added sugar in the American Diet.
You want to also watch and make sure you are not replacing real sugars for fake sugars in your diet. Turning to artificial sweeteners may seem like the go-to move when cutting back on the real stuff, don't be fooled! Splenda, Sweet n' Low, diet soda and sugar-free candy are not any better than the real deal.  So make sure you are not switching one bad habit for another.
As a reminder, take the time today to make a plan for the rest of the week to support the 1/3 a day reduction.  You want to set yourself up for success, and a good plan will get you on the right path to do just that.  You might find this week the hardest of all and I want to recognize that.  I have full confidence in you! Fight the good fight and slay that sugar dragon!
Here is the Sugar Tracker for Week 4 to help make your plan.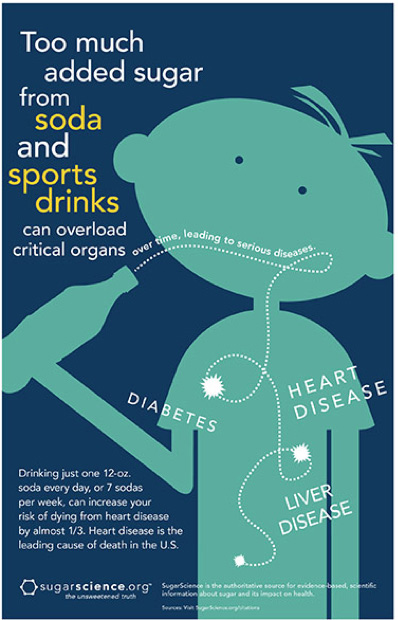 Action Step:
Review some ideas to get your sweet fix.
Here are some ideas on how to get your sweet fix, without sugar or the artificial stuff:
Drinks
Adding fruits, herbs and veggies to your filtered tap water – cucumber mint water can be a real refreshing drink in the summer
Flavored sparkling water like LaCroix
Heat some unsweetened almond or coconut milk with a little cinnamon, cardamom, and clove for a chai like drink. If you crave chocolate, you can also add some unsweetened cacao powder
Unflavoured and unsweetened coconut water
Unsweetend iced tea
Unsweetened hot herbal tea.  (Ex: hibiscus, ginger, lemon)
Snacks
Apple sauce (no added sugar)
Apple slices with natural almond, sunflower or peanut butter
Boiled egg
Broccoli & red bell pepper sticks with hummus
Edamame beans
Frozen strawberries & blueberries
Kale chips: (wash and dry leaves with a towel; tear into bite-sized pieces; drizzle with a little vegetable oil and black pepper. Bake at 350° for 10-15 minutes until crispy.
Olives
Raw/roasted nuts (without sugar or salt)
Sunflower seeds
Don't forget to check out the snack recipes from week 3!
Dessert (something to satisfy your sweet tooth):
Baked green apples with cinnamon (half, cover in cinnamon, 350 degrees for 25 mins.)
Fresh fruit & veggie smoothie (banana, green grapes, pear, spinach, water)
Frozen grapes
Pear, halved with low-fat ricotta cheese and cinnamon
Yogurt parfait:

Use your choice of unsweetened low-fat Greek yogurt,
Layer with nuts, fresh fruit, chia or hemp seeds,        
Finish with a dash of cinnamon

Small piece of dark chocolate (75% cacao or higher)


Action Step:
Don't forget to track your food for today.
Action Step:
Cut & Slay the Sugar Dragon!
The rest of this week you will be cutting your sugars by 1/3 (reminder we are also cutting all sugary beverages this week too). Each day you will continue to track your food through your Sugar Tracker and measure the amount of sugar you intake.
Put your week 3 Sugar Visual bag to the side to keep as reference and start your week 4 Sugar Visual bag. I am sure by now you can see some great visual progress compared to week 1.