Goal: Keep cutting your sugar intake back by 1/3.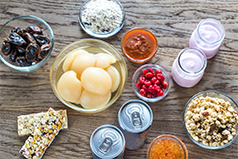 This week we will continue to cut the amount of sugar you are intaking by 1/3.
Keep up the great work!
Action Step:
Make a cutback plan for week 3.
Take out your Sugar Tracker from week 2. Similar to last week, look over the Tracker and make a plan to reduce your total sugar intake by 1/3 each day. To ensure your success, take the time today to make a plan for the rest of the week to support the 1/3 a day reduction. Here is the Sugar Tracker for Week 3 to help make your plan:
As a reminder, The American Heart Association (AHA) recommends no more than 9 teaspoons (36 grams) of added sugar per day for men, and 6 teaspoons (24 grams) per day for women. If you are nowhere near the recommendation, don't get discouraged. That is why you are doing this to move closer to a more reasonable amount.
Note: These are just suggested amounts from the AHA. If you have a medical condition or other condition, where you are targeting a different daily amount, please continue to follow that recommendation.
Keep cutting back. Keep finding those hidden sugars. You can do it!! And congratulations on making it this far!
Write your plan out on the Week 3 Sugar Tracker.
Action Step:
Don't forget to track your food for today.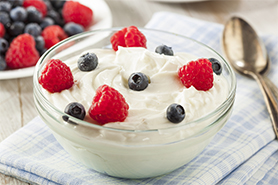 Action Step:
Keep going with the cutting back process.
The rest of this week you will be cutting your sugars by 1/3. Each day you will continue to track your food through your Sugar Tracker and measure the amount of sugar you intake. If you are tracking your sugar through the Sugar Visual – keep that going.
Put your week 2 Sugar Visual bag to the side to keep as reference and start your week 3 Sugar Visual bag. Hopefully you have already started seeing some visual progress between the week 1 and week 2 Sugar Visual bag.
If you have tips or want to show the progress you are making during this Mini Challenge, don't forget to inspire others by posting on the Warehouse. Who knows who you will inspire, maybe even Craig!
Action Step:
Keep refreshing yourself on hidden sugars and take some time to make your own foods.
This is a great slideshow that is on the WebMD site regarding foods with hidden sugars.
Here are some ideas on how to keep eating some of these foods, but taking control of the sugar by making it yourself: