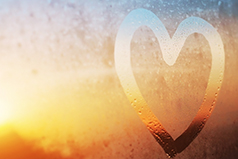 No matter how much work you do on outside relationships, if you don't have unconditional love and compassion for yourself, you won't be able to fully achieve true happiness.
This week we are going to work on dissolving any negative thoughts about yourself and begin a path of self-love, self-discovery, and self-acceptance. You will spend every day with yourself, so choose to spend your life loving your own magnificence.
If you are still keeping up with the Gratitude Photo Project, keep it going! If you aren't still doing it feel free to pick it back up at anytime throughout the Challenge.