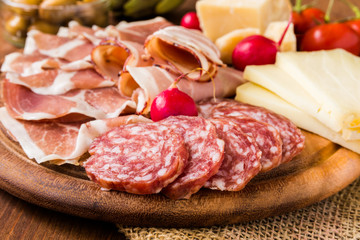 Are you starting to feel a transformation? Feeling more empowered to continue reducing your daily sodium intake? Keep up the great work this week!
EATING OUT
It is especially important when you dine out to watch for sodium. Here are some tips for eating out:
Specify how you want your food prepared, and ask for your dish to be prepared without extra salt.
Taste your food before adding salt. If you think it needs a boost of flavor, add freshly ground black pepper or a squeeze of fresh lemon or lime and test it again before adding salt.
Watch out for foods described using the words pickled, brined, barbecued, cured, smoked, broth, au jus, soy sauce, miso, or teriyaki sauce. Foods prepared this way tend to be high in sodium.
Control portion sizes. When you cut calories, you usually cut the sodium too. If smaller portions aren't available, ask for a to-go box when you order and place half the meal in the box to eat later.
Action Step:
When eating out this week, use the tips provided above to avoid sodium and help reach your goal.
Action Step:
Write down your Week 5 Total Daily Sodium Goal and don't forget to track your sodium today.
This week's Salty Six is focused on cold cuts & cured meats.
Deli, or pre-packaged, turkey can have as much as 1,050 mg of sodium per serving! Some sodium is added because these meats would spoil quickly without the additional sodium, but it doesn't need to be excessive. If you compare nutrition labels and look for lower sodium varieties, you will find that they are out there! You can also substitute fresh vegetables in many places you would normally use these types of meats.
Action Step:
If you normally eat cold cuts & cured meats each week, look for lower sodium varieties and try substituting fresh vegetables in place of meats this week.
Action Step:
Continue tracking your sodium intake for the rest of this week and work to reach your Week 5 Total Daily Sodium Goal.